News
Intellect will be attending the MPCA/MACA Conference
Thursday, 30 September 2010
MPCA/MACA Conference
Minneapolis, MN October 1-3, 2010

Join Intellect at the Sheraton Minneapolis South for this year's Midwest Popular Culture Association & Midwest American Culture conference. Intellect's media and cultural studies portfolio will be on display, so while at MPCA/MACA please come view some of our new titles and current journals.
This year's MPCA/MACA is packed with 98 panel discussions. Among the panel topics: Of Sexuality and Parenthood: Profiles on TV; Politics and Superhero Comics; Contemporary Media and Responses to War; Queering Harry Potter, the Existentialist Rat, and What's Wrong with That? All these are topics on which Intellect has published.

Intellect is currently looking to expand our base of North American authors and editors. While at MPCA/MACA, we hope you come by to discuss your work and learn more about our 88 journals and our publishing process. There is a CFP for Gaming & Virtual Worlds, the international peer-reviewed journal focused on the study of electronic games across platforms and genres. Contributions are invited from all fields of game studies research, design and development.

Hope to meet you in the Twin Cities!
Read David Bordwell's blog on Intellect's Danish Directors 2
Wednesday, 29 September 2010
Observations on Film Art is a fantastic blog written by film studies luminaries David Bordwell and Kristin Thompson, as well as their thoughts on Intellect's recent title Danish Directors 2 there are insightful entries discussing new work by James Naremore, Steve Neale and Malcolm Turvey to name but a few.
Take a look...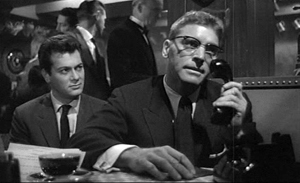 Aesthetic Journalism by Alfredo Cramerotti Reviewed by Alanna Lockward
Monday, 27 September 2010
Addressing a growing area of focus in contemporary art, Aesthetic Journalism investigates why contemporary art exhibitions often consist of interviews, documentaries, and reportage. Art theorist and critic Alfredo Cramerotti traces the shift in the production of truth from the domain of the news media to that of art and aestheticism – a change that questions the very foundations of journalism and the nature of art. This volume challenges the way we understand art and journalism in contemporary culture and suggests future developments of this new relationship.
"In the pursuit of explaining the interaction between artistic and journalistic practices this book succeeds with honors. It is thoroughly researched and it is transparent and generous in sharing its (re)sources. A decisive contribution is the analysis of paradigmatic works of aesthetic journalism, a term notably well articulated, like for example those of Renzo Martens and Alfredo Jaar." - Alanna Lockward
Click Read on to view the full review
TaPRA Conference: 9th-11th September 2010, Cardiff School of Creative & Cultural Industries
Thursday, 23 September 2010
Cardiff was the venue for this year's TaPRA (Theatre and Performance Research Association) conference. The conference was held at the ATRiuM, the building for the Cardiff School of Creative & Cultural Industries of the University of Glamorgan. This is an impressive, modern building whose most distinguishing feature is – unsurprisingly - its vast atrium, which forms its main entrance hall.
Having been a student in Cardiff some years ago, I was expecting everything to be familiar, so it was quite a shock when I arrived at Cardiff Central and didn't recognise anything! The city has been transformed since I was last there, with an array of new architecture, sculpture, restaurants and shops, as Cardiff takes its place as a buzzing, modern European capital city.
This was my first time at TaPRA, and I was really pleased to be there. It was great to meet so many of you there, some of you whom I had met before, others who were completely new contacts, and in particular, it was great finally to meet in person those of you whom I have enjoyed a long email and telephone correspondence but never before met face to face! I enjoyed speaking to many of you about new and existing projects and ideas, and we look forward to receiving your submissions. TaPRA was a great conference to be part of, and I look forward to next year!
Reviewers wanted!
Wednesday, 15 September 2010
At Studies in South Asian Film and Media, we are looking for reviewers for an exciting selection of new books:
Ashish Rajadhyaksha. 2009. Indian Cinema in the Time of Celluloid: From Bollywood to Emergency. Bloomington Ind: Indiana University Press.
Bhaskar Sarkar. 2009. Mourning the Nation: Indian Cinema in the wake of Partition. Durham [NCL]: Duke University Press.
Ira Bhaskar and Richard Aleen. 2009. Islamicate Cultures of Bombay Cinema. New Delhi: Tulika
Vijay Mulay. 2010. From Rajahs and Yogis to Gandhi and Beyond: Images of India in International Films of the 20th Century. Calcutta: Seagull Books
Reviews should be approximately 1,500 words in length. Please note that they should be original and not be under consideration by any other publication. For detailed submission instructions please see here. Contributors will get a free copy of the issue and a 50% discount on subsequent copies. Also, they will get to keep the book they review.

Studies in South Asian Film and Media is committed to looking at the media and cinemas of the Indian subcontinent in their social, political, economic, historical, and increasingly globalized and diasporic contexts.

For further information please contact the editor Alka Kurian




My Top Ten – An Author's Favourites by Allister Mactaggart
Tuesday, 14 September 2010
Allister Mactaggart is a lecturer in Film Studies and Art History based in the UK. He is the author of The Film Paintings of David Lynch: Challenging Film Theory which places Lynch's remarkable film output within a broad range of cultural references and theoretical positions. He is currently undertaking research for a book on film, photography, crime and detection.

Top 10 Films
It is a challenging task to condense one's favourite films down to only 10, but here goes:
Blue Velvet (David Lynch, 1986)
It should come as no surprise that one of Lynch's films makes the first appearance in this list. This is the film that changed my ideas about what cinema and film were and could be. The visceral shock of seeing Blue Velvet, and seeking to understand what was presented on screen, has lead to an ongoing exploration of the means by which film can unsettle and confront our subjectivity in such immediate but also long lasting ways.
Dont Look Back (D.A. Pennebaker, 1967)
My lifelong love of Bob Dylan's music was reinforced when I first saw D.A. Pennebaker's fly-on-the-wall documentary of Dylan's 1965 tour of Britain, which shows, in grainy black and white, two worlds colliding. The old world of reserved British journalists asking banal questions in Received Pronunciation comes up against the young, wired, hip and frenetically creative world of Bob Dylan. One year before he went electric, the film offers an invaluable insight into a time that was on the verge of a changin' forever.
Don't Look Now (Nicholas Roeg, 1973)
Nicholas Roeg uses the panoply of film language to produce a wonderful reworking of Daphne du Maurier's short story, creating a taut and chilling tale of a tragic death and its aftermath. Film historians have pointed out how new versions of the film on DVD have lost some of the startling use of colour in the original cinematic release, so my own faulty memory of the original film might, paradoxically, be the most faithful of all.
Three Colours: Blue (Krzysztof Kieślowski, 1993)
It is perhaps improper to single out one film from Krzysztof Kieślowski's extraordinary Three Colours trilogy, each of which explores one of the French Revolutionary ideals of Liberty, Egality and Brotherhood. However, of the three films I return most often to Blue's astonishing meditation upon liberty via the central character's devastating loss of her husband and daughter in a car accident, and the creatively healing effect of music.
Mulholland Drive (David Lynch, 2001)
The second Lynch film to make it into the list is both astonishing to look at and mesmerizingly complex in its narrative structure that it repays repeated viewings. As a tale about the malign effects of the American film business upon creativity and wannabe female stars it is unsurpassed.
Cinema Paradiso (Giuseppe Tornatore, 1988)
Unashamedly nostalgic and sentimental, the film is a paean to the social importance of cinema. I screened the film recently to celebrate a significant birthday and found it just as moving as I remembered from many years ago, and it was also wonderful to introduce it to many people who had not previously seen it. Even though I enjoyed Tornatore's recent film Baarìa (2009), his earlier film (in its theatrical release format rather than the director's cut) retains its special power over me, the more so as time passes by.
Peeping Tom (Michael Powell, 1960)
Michael Powell's film is a taut, shocking tale about the relationship between voyeurism and murder. Regarded by many critics as sick and disgusting at the time of its release it is now, quite rightly, thought of as a masterpiece of cinema. The explanation of why Mark Lewis kills as he does unsettles any cosy binary opposition between perpetrator and victim, and which makes the viewer complicit in the act of looking.
Vertigo (Alfred Hitchcock, 1958)
It is a travesty to pick out only one Hitchcock film but Vertigo is the one I'd choose for its narrative, its images and its deployment of the themes of voyeurism, obsession, male desire and death. Vertigo is a wondrous film that never ceases to amaze and offers new insights upon each viewing.
Hidden [Caché] (Michael Haneke, 2005)
From the outset, as viewers seek to understand what is being presented to us on screen, we are fully caught up in this complex tale of guilty secrets from the past affecting the present. Drawing together a personal tale with the effects of post-colonialism, the narrative is left open at the end to leave us puzzling over what might happen beyond the constraints of the film's termination. Hidden is a truly complex, shocking film that asks intelligent questions of its audience and which ties film, surveillance, spectatorship and history into a complex, unresolved knot.
INLAND EMPIRE (David Lynch, 2006)
With INLAND EMPIRE Lynch has moved his filmmaking into new territories, both literally and metaphorically. By using a DV camera he has been able to bypass many of the constraints of the cinema industry and take greater control of the entire process from production to exhibition. In so doing, the film stretches the boundaries of narrative structure and interweaves this with a different, less pristine aesthetic, to offer tantalising suggestions as to one of the possible portals for film in the digital age.

Are you part of the Intellect community? Then send us your top ten...It doesn't have to be books, you can send us your top ten films, works of art or whatever you like (within reason!).
For more information contact James Campbell
Digital academic publishing conference
Thursday, 9 September 2010
Birmingham Centre for Media and Cultural Research, Birmingham City University hosted a meeting of representatives from British academic publishers on 6th September 2010.

The publishing industry is currently undergoing major challenges. In many ways these parallel the challenges faced by the music industry a decade ago. This event aimed to identify the issues and set out a way forward. Rob Horrocks presented research undertaken into the perceptions of publishers, to identify models for the future of academic publishing using the experience of the earlier work at Birmingham City University with the music business.
Final Call for Papers: Journal of European Popular Culture
Thursday, 9 September 2010
This lively peer-reviewed journal seeks excellent submissions on all aspects of European cultural and creative activity.


The journal is interested in contemporary practices, but also in historical, contextual, biographical or theoretical analyses relating to past cultural activities in Europe. Questions regarding the creation and consumption of "popular" and "high" culture are welcome, as are investigations of the human context of these designations.
Juliana Saxton accepts AATE Distinguished Book Award
Wednesday, 8 September 2010
Juliana Saxton, co-author of Applied Theatre: International Case Studies and Challenges for Practice, accepted the American Alliance for Theatre and Education Distinguished Book Award 2010 at the recent AATE conference in San Francisco. She has kindly allowed us to share her acceptance speech...
Interview with the Associate Editors of the Int. Journal of Performance Art and Digital Media
Tuesday, 7 September 2010
At a recent conference, we met with Jennifer Parker-Starbuck and Elise Morrison - Associate Editors of the International Journal of Performance Art and Digital Media. We asked them a few questions about the journal...